by Jonathan on Mar.19, 2012, under Behind The Scenes, Movies, Photos
Hey fuckers! Finally the movie I shot almost four months ago in IBIZA is wrapped and I have a bunch of stories to tell about those shoots!
After winning BEST ACTOR U.S. in the previous HUSTLABALL BERLIN awards, My next destination was IBIZA! I took the morning flight right after the awards show, Stinking from sweat, leather, lube, and all sort of body liquids (that just happen. I swear!) I'M LANDING IN IBIZA!
meeting all Lucas family members was EXCITING!
Getting a script of a 2 weeks shoots was …SURPRISING!
Meeting my co star DAMIEN CROSSE and find out i need to kill him was SCARY!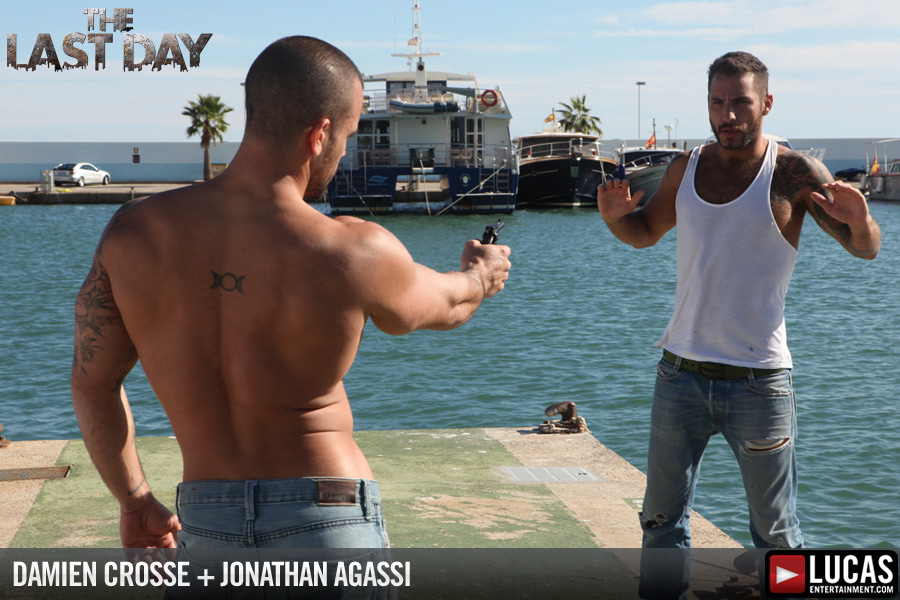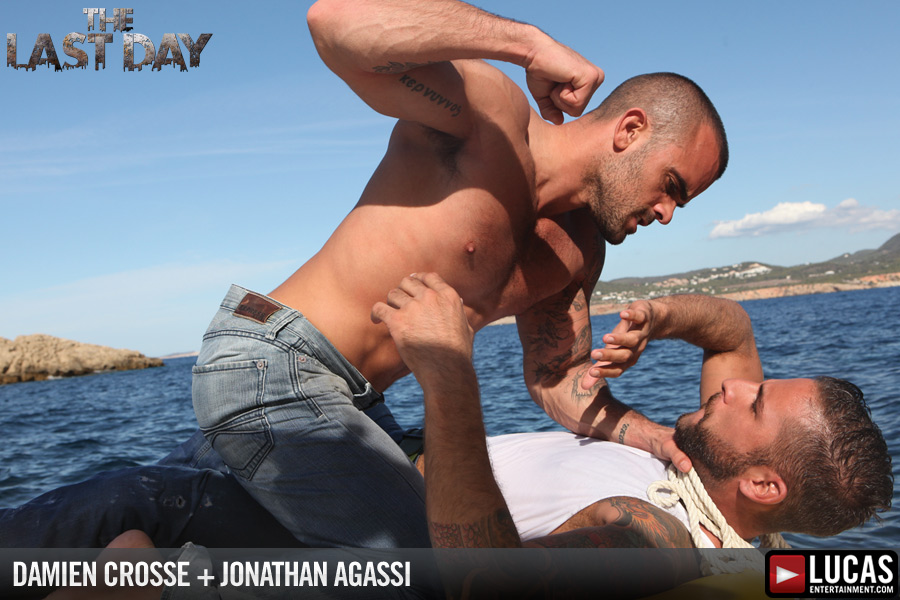 Put all those emotions together and you got your self a real COCKBUSTER!!!!
DAY 1.
Having my morning fag on the balcony of our HUGE VILLA with one of the hottest porn stars WORLD WIDE Damian cross was stressful! But he totally made me feel relaxed! he is such a hot guy!
During the next few days we were shooting all the dialogs!
MAN!!! THAT WAS HARD FOR ME!
Mr. Cross was singing he's lines while I was mumbling LOL
OK! ITS SEX TIME!
SCENE 1: Jonathan Agassi riding a motorcycle with WILL HELM & KRISS ASTON!
Jonathan Agassi almost drive of the cliff! BUT HE SURVIVED!
We're getting to this deserted structure with A view to die for!!!
Suddenly I HAVE TWO BIG THICK UNCUT COCKS IN MY MOUTH!!
Joining this hot power couple was a WHOLE BUNCH OF DIRTINESS!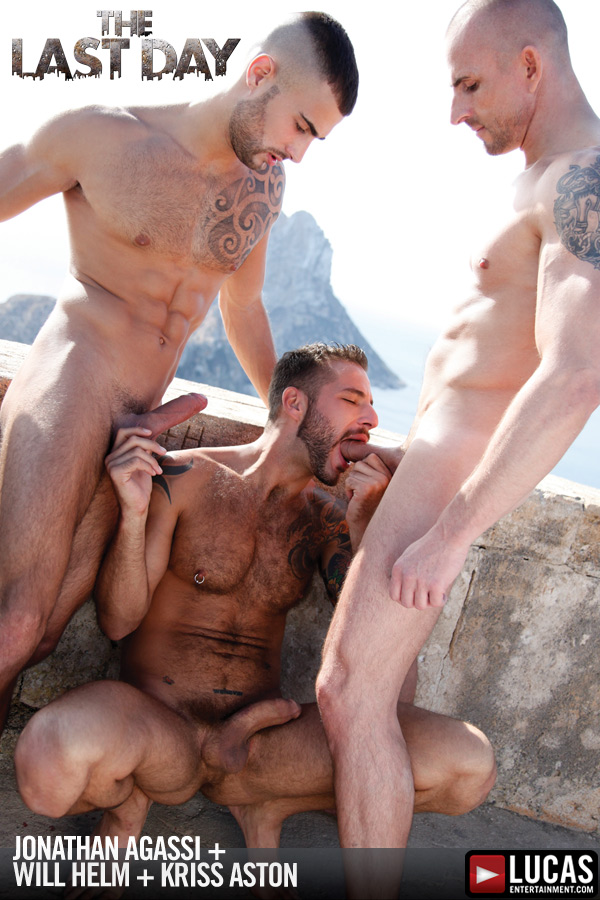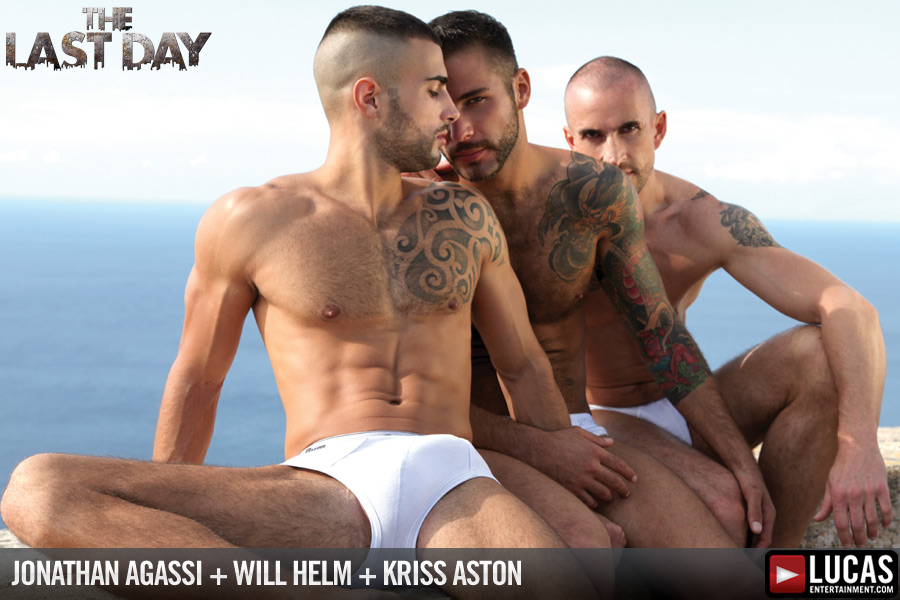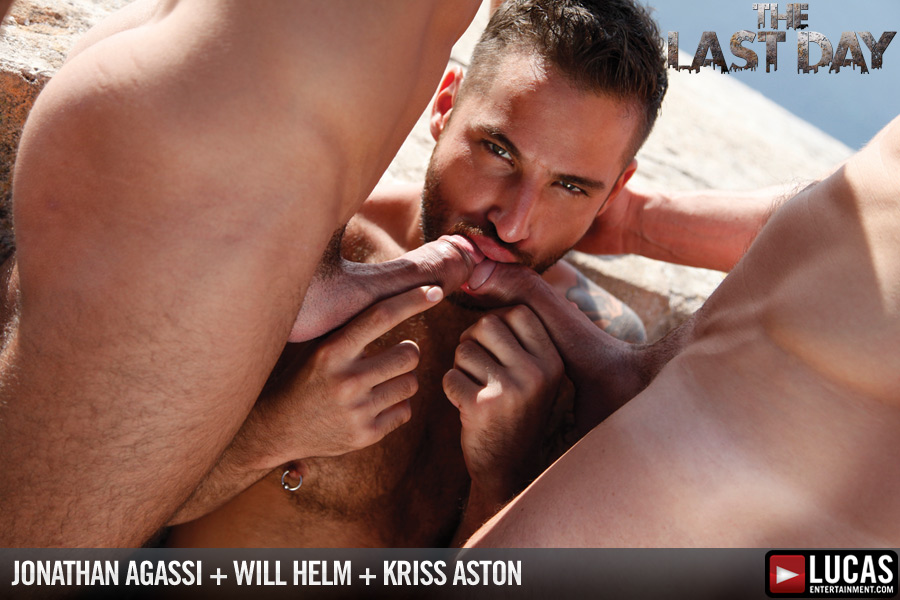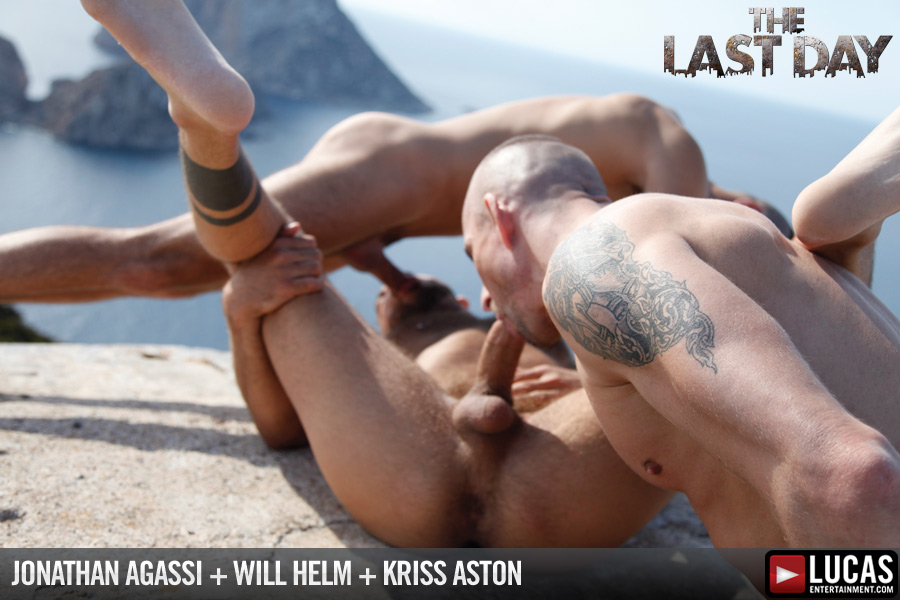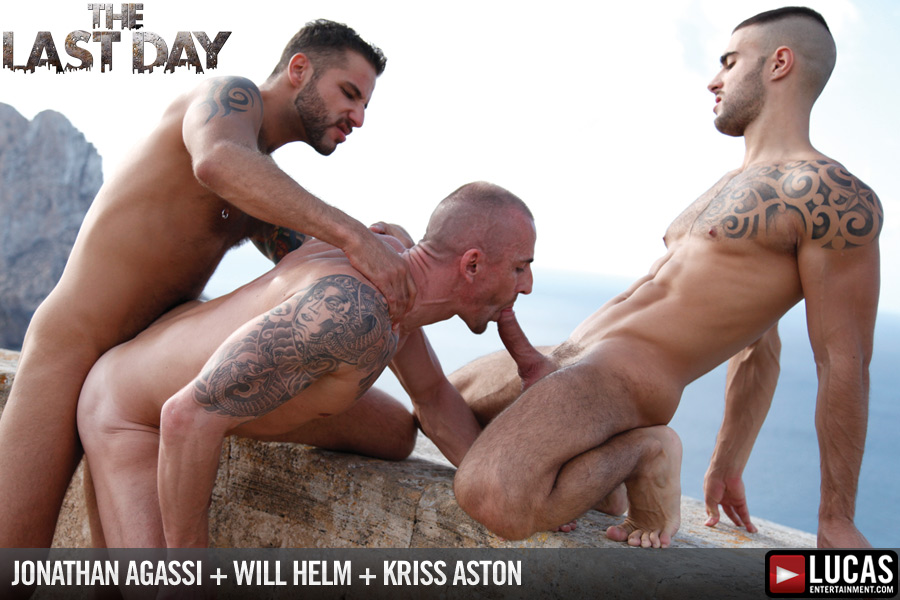 After realizing that this is THE LAST DAY! I'm taking my motorcycle and off I go TO SAVE THE WORLD!
I'm realizing the bad guys plan and finding the perfect way to stop them!
NOW THE ACTION BEGINS!!!! BOATS! KNIFES! MOUNTAIN TOP'S WITH GUYS JUMPING FROM!
"THE LAST DAY" WILL MAKE YOU S Q U E E L !!!!!
Cant wait!!!
LOVE!
JONATHAN AGASSI