Archive for April, 2012
by Jonathan on Apr.11, 2012, under Uncategorized
I woke up this morning, Opening grinder, Talking to a hot bottom that wants to see an actual cock pic! That's when I realized…..
MY COCK GOT BIGGER!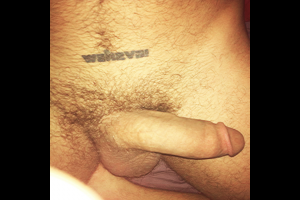 10 Comments
more...
by Jonathan on Apr.09, 2012, under Movies
April 2, 2012 (New York, NY) – Lucas Entertainment, the leader in gay porn epics, is proud to announce the DVD release the critically praised, end-of-the-world blockbuster "The Last Day". Shot entirely on location in Ibiza, Spain, the film combines edge-of-your-seat action with intense and aggressive sex that are joined with explosive results.
QX Men
has said of the film, "In what's been cited as 'the porn movie of the year' The Last Day is an action-packed movie set on a beautiful Mediterranean island. As this is will be their last days, the guys aren't going to waste any time with tears. Oh no, they're going to fuck like there's no tomorrow. The Last Day not only has incredible sex, but also an intelligent storyline that rivals any Hollywood blockbuster."
The story unfolds as
Lucas Exclusive Jonathan Agassi
is wrapped up in an intricate, apocalyptic plot by fame-seeking killer
Damien Crosse
.The action-packed struggle between the truth and the end of the world begins as the men brutally fight to survive THE LAST DAY!
Blog
GPCrush
says, "Damien and Rafael Carreras are so hot, my screen melted. SERIOUSLY!! The more I see of The Last Day, the more I want it. This film is like mana from heaven!!!!"
Alongside Agassi, Carreras and Crosse, The Last Day features performances by
Will Helm, Kriss Aston, Issac Jones, Bruno Fernandez Gutierrez
and newcomer
Adriano Carrasco
.
Along with the DVD release, The Last Day is also available to stream online to members of
LucasEntertainment.com
Leave a Comment
:
The Last Day
more...